I want to buy some economic phone like this two guy but i am thinking which of this phone is more affordable to buy. So let gets check it out which of this phone can kick my pocket.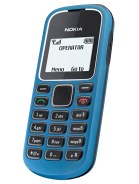 This little Nokia 1280 has a big keypad that text addict loved, FM radio, Flashlight,
Standard battery, Li-Ion 800 mAh (BL-5CB) that can last up to 528 hrs.
This guy is more heavier that Samsung e1080t.
Its price?Php 999.00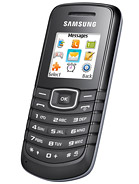 This Samsung has a common features like Nokia 1280. It has also FM radio, Flashlight and a 800 mah battery but i think this samsung guy is more superior to his rival phone. It is a colered phone that has a gprs and edge capability, can support java application, has a usb port for data transfering, more lighter that Nokia 1280 and has more affordable price which is only Php 900.